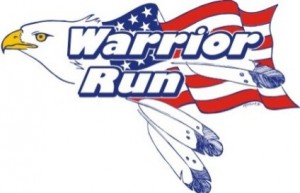 Nov. 3rd
Legacy of the Plains Museum

The 10th Annual Great Western Bank Warrior Run is a fundraising event to promote our organization and is a great way to support our veterans. Over 95 percent of the sponsorship and registration fees will go directly to helping veterans and military families here in the Wyobraska area, with the rest going to operating expenses.
The race/walk will be held Nov. 3rd, and registration/check in is at the Legacy of the Plains Museum from 9:00 a.m. to 9:45 am, with the race to follow at 10:00 and awards will follow the completion of the race.  Early registration deadline is October 26th, and it will guarantee you a Warrior Run T-shirt.  While early registration is preferred, participants will be allowed to register the morning of the race.
Click here for Online registration.
Or
Click here to download the entry form for the 2018 5K or 10K race.
Click here to download the entry form to the 2018 Webb Orthodontics Fun Run!  The fun run is for children 8 and under and is free, fees paid by Webb Orthodontics.
All Entry forms and checks can be sent to: Warrior Run, P.O. Box 461  Scottsbluff, NE 69363.
Please make all checks payable to Warrior Run.
Like us on Facebook!
If you would like to help sponsor or donate to the event, please email us at warriorrunne@gmail.com or visit our sponsorship page.
All proceeds go directly to the organization, and it is used to help veterans and military families in the Wyobraska area.  
Below is the map of last year's courses.  The 5K has been changed to avoid dealing with any mud or soggy conditions that might come up.  The map is approximate and might be slightly altered depending on actual distance and conditions of the course.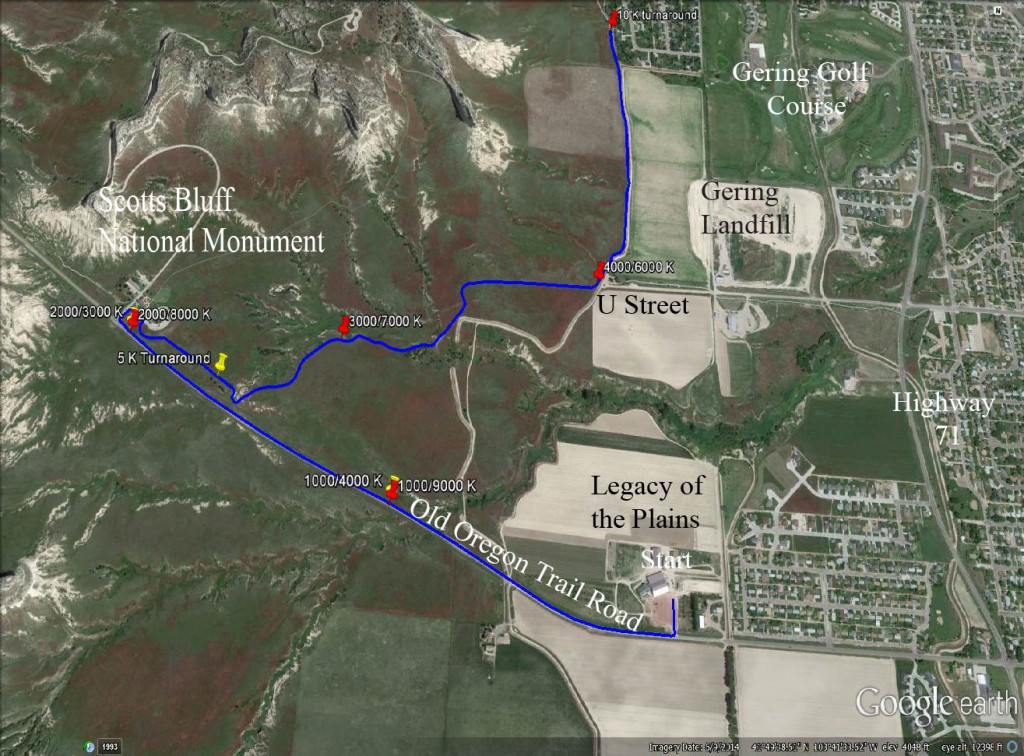 Check out our Warrior Run Poster!  Feel free to download it and hang it in your window!
Help make this event a success!
If you are interested in volunteering, please contact us at warriorrunne@gmail.com!